Witmart Inc. Partners with United Patents Agent Group to Grow and Enhance American IP Services
Create Time 2019-01-28 10:01 Views:1498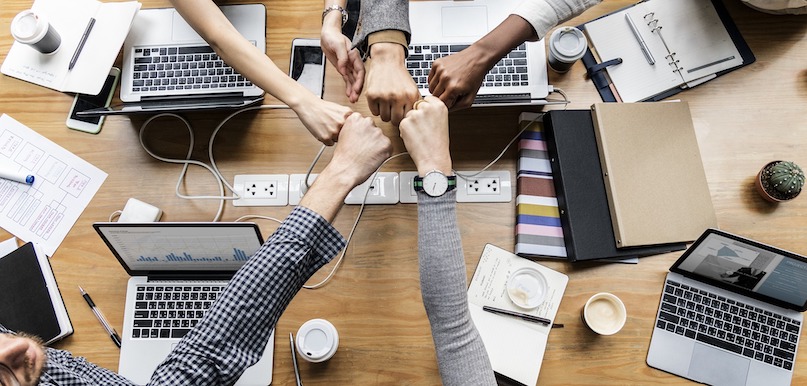 FOR IMMEDIATE RELEASE:
Toronto, ON, January 14, 2019 — Witmart, Inc., a technology company that provides international intellectual property (IP) services, is pleased to announce their recent partnership with the accomplished IP professionals at United Patents Agent Group based in Silicon Valley, USA.
Signed on December 11, 2018, by Richard Zhou, Witmart CEO and Rory Zhou, Co-founder of United Patents Agent Group, the contract will blend the specialized expertise of both companies to better serve a wider range of international and local clients in the patent and intellectual property (IP) services sector.
As an industry leader in international IP protection, Witmart is delighted to collaborate with the accomplished patent agents and attorneys at the United Patents Agent Group. Nestled in the heart of the Silicon Valley in California, USA, the United Patents Agent Group is strategically positioned amongst some of the world's biggest, brightest innovators in the technology space — making them an ideal partner for international patent services.
"The United States is the world's biggest economy, with one of the highest patent filing rates. As such, they have the most advanced patent system in the world" says Richard Zhou, Witmart CEO, "Since patent filing is so jurisdictional, partnering with an experienced local firm such as United Patents is a great way to enhance our ability to operate within the American patent system for our U.S. and international clients."
Given their extensive experience working with the heavily technical aspects of patenting in the internet technology industry, and the very fact that they are active in the technological hub of the United States, United Patents Agent Group is a strong and capable ally for Witmart — and vice versa.
"In addition to our local Toronto presence, Witmart has an exceptional client base in China, Canada and the USA. Aligning ourselves with the United Patents Agent Group is of mutual benefit because while they expand our service offering, we extend their access to a larger international customer base outside their geographical scope," says Richard Zhou.
Rory Zhou, Co-founder of United Patents Agent Group, agrees in the overall benefit of this exciting collaboration. "Given the privilege to work with such progressive and cutting edge teams in Silicon Valley for so long, we understand the unique engineering spirit that drives our clients. We apply that same innovative approach to our patent process and are dedicated to supporting Witmart as they seek to expand their patent prosecution services in America and abroad," says Rory Zhou.
"Witmart has been established as the famous guru for intellectual property services," Rory Zhou says, "and together we unite in strength and expertise to empower our clients to stand out in an extremely competitive international business environment."
About United Patents Agent Group
Located in the heart of Silicon Valley, the United Patents Agent Group has been recognized as one of the most reputable and reliable patent practitioner associations in the United States. Having worked closely with progressive, cutting edge technology companies for so long, United Patents Agent Group has come to reflect the innovative, engineering spirit of their client base with a team of highly experienced patent agents, renowned scientific advisors and patent lawyers who advise clients across a wide range of industries and practices.
About Witmart
Headquartered in downtown Toronto, Witmart is an online technology company that provides innovative, efficient and professional international intellectual property services to companies of all sizes. In addition to trademarks, Witmart offers copyright, patent filing and incorporation services to equip businesses with the international legal expertise and representation they need to protect the ownership of their brands, services and products.
For more information, please contact:
Anthony Corsen, Operations Manager
Witmart, Inc.
(877)-948-6278 ext. 304
anthony.corsen@witmart.com
tm.witmart.com