Trademarks and Treats: Bohana Client Feature
Create Time 2019-07-12 10:07 Views:10347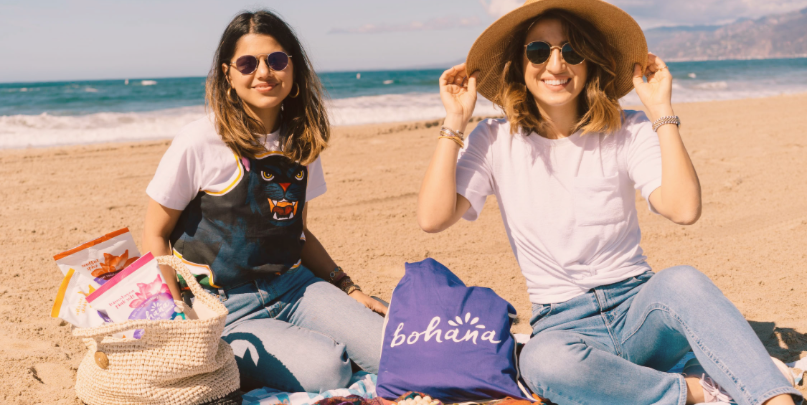 Western attitudes toward food and health have changed over the years. The things that were good for you are now bad for you, everything seems to cause cancer at some point in health publications, and strict diets are all the rage—keto, paleo, Mediterranean. Being health-conscious can seem a restrictive burden.

Not to the free spirit snackers who run Bohana, an Ayurvedic snack food startup featuring popped water lily seeds. For Nadine and Priyal, health and the joy of eating go hand in hand. They tell us that it's all about listening to your body.

"The Ayurvedic lifestyle is more intuitive than most other diets or lifestyles. It isn't solely focused on the foods you eat but the connection between the mind, body, and spirit," Nadine explains. But what gave them the idea of selling popped water lily seeds?

It all started when Priyal decided to take a journey back to her Indian roots and rediscovered her old favourite—Makhana or popped water lily seeds. During her studies with Nadine into the world of Ayurveda, she found out that not only were they great to munch on, but they were incredibly good for you as well!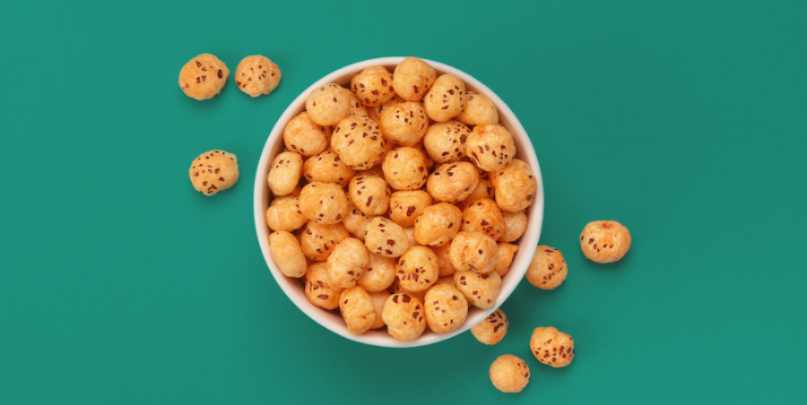 Nadine and Priyal didn't want to leave those water lily delights back in India. "Together, we decided to introduce a new snack to the US market that was not only nutritious but insanely delicious too!" They named their new product Bohana, a fun play on the real name of the snack, Makhana, and the bohemian lifestyle that characterizes their branding.

The munchable snack, which has been called "better than popcorn" by many, comes in three mouth-watering flavours: Himalayan Pink Salt, Wild White Cheddar and Soulful Spice, and the company plans on broadening the fun flavour profile.

Besides for good taste, there's good health. Bohana popped water lily seeds are not only vegan, gluten-free, non-GMO, and allergen-free—and that's just a few on the list—they are packed with protein, amino acids, and antioxidants, all while staying low on the calories.

Nadine and Priyal were determined that their product would also be free of environmental damage and labour extortion. Popped water lily seeds grow seasonally and are naturally occurring, and the harvesting of the seeds has zero environmental impact. Priyal, with her Indian roots, is able to work directly with the farmers, cutting out the middleman and ensuring that the labourers are paid fairly.

Bold new brands require brand protection, and Nadine and Priyal didn't waste time. They discovered Witmart and got to work with the trademark team right away. They found Witmart to be incredibly helpful, able to answer all their questions and, most importantly, more than capable of securing their trademark.

Armed with brand protection and their delicious product, Nadine and Priyal discovered their greatest challenge: how should they introduce a totally unfamiliar product into the West and make it the ultimate go-to snack? Getting Bohana off the ground was going to take patience and education.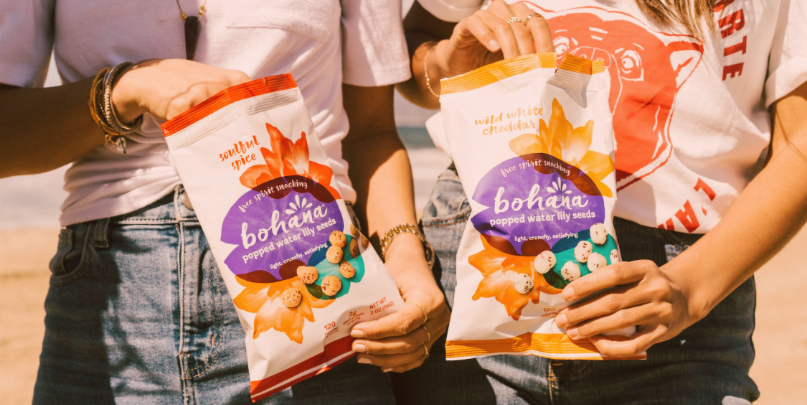 Fortunately, delicious food is delicious food. "The response was great!" Nadine tells us. "It's a completely new ingredient that people haven't tried before. Without knowing what it is, people are positively surprised and consider it better than popcorn!" Still, it would be difficult to get widespread attention for the new brand.

A massive breakthrough came for Bohana when PepsiCo selected them as one of four snack brands, in ten food and beverage brands, to be part of their first collaborative accelerator program, the "Nutrition Greenhouse." "This was great validation for us and the ingredient, being that we were one of ten companies selected in all of North America," Nadine explains.

PepsiCo, separating itself from other soft drink brands, has been moving into the world of healthy snacks and nutrition. During their time in the Nutrition Greenhouse incubator, each of the brands, including Bohana, were given a $20,000 fund and six months of business training, an incredible opportunity for the small company.

Nadine and Priyal can hardly believe how far they've come. "Seeing our idea go from just that, an idea, to a delicious product selling off the shelf is amazing," expresses Nadine. She and Priyal are working to grow Bohana as a brand to reach free spirit snackers around the world.

These two free spirit snackers have a piece of advice for other entrepreneurs, and it's short but sweet, just like Bohana: Hustle hard and do your homework.

If you would like to learn more about Bohana, popped water lily seeds or Ayurveda, visit the Bohana website or follow Bohana on Facebook, Instagram, or Twitter.