Headquartered in downtown Toronto, Witmart is a diverse group of hard-working individuals dedicated to helping businesses connect, grow and protect their brands worldwide. We strive to create a positive work environment in which the success and growth of our staff is a top priority. As a transparent, collaborative company, we value the unique contributions each team member has to offer.
If this sounds like the right fit for you, feel free to explore our current job opportunities below.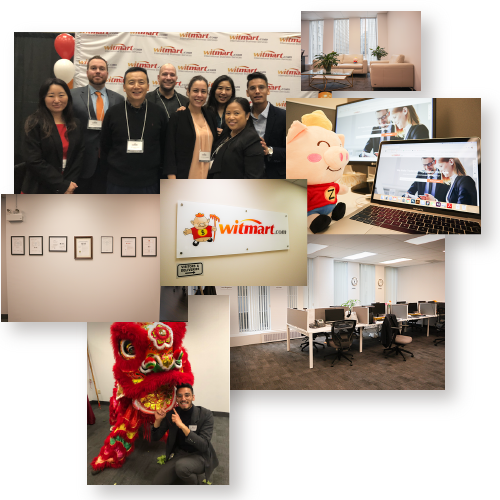 Didn't find what you were looking for? If you're interested in a Witmart position not currently listed here, be sure to check back regularly for updated job openings.
Our Commitment to Accessibility and Inclusiveness
Witmart is an equal opportunity employer committed to diversity and inclusion. In accordance with Canadian employment legislation, and as a company-wide philosophy, Witmart is pleased to consider all qualified applicants for employment without regard to race, religion, sex, sexual orientation, gender identity, national origin, age, disability, or any other legally protected factors.