Witmart Partners with Longan Law Firm to Provide IP Services for North American Businesses in China
Create Time 2018-12-13 10:12 Views:13924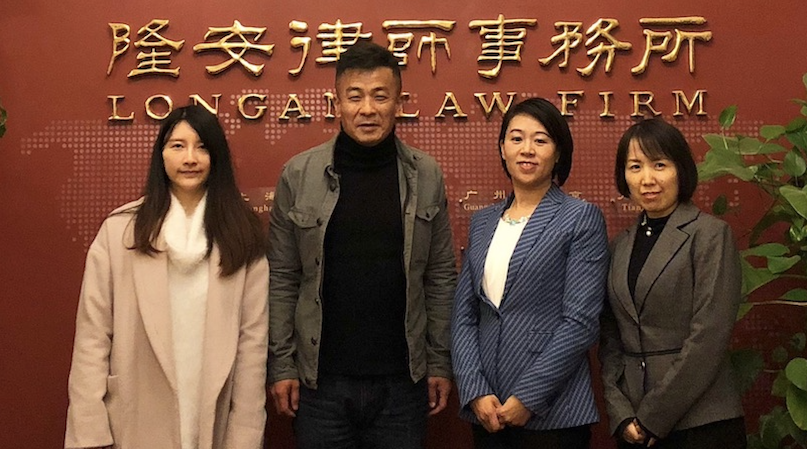 FOR IMMEDIATE RELEASE:
Toronto, ON, December 13, 2018 — Witmart, Inc., a technology company that provides international intellectual property (IP) services, is pleased to announce their recent partnership with one of China's most reputable legal practices, Longan Law Firm.
Signed on Monday, December 3, 2018, by Richard Zhou, Witmart CEO and Ms. Quan XianZhi, senior partner at Longan Law Firm, the contract was further discussed between both teams at today's meeting in Beijing. In attendance was the head of Witmart's China team, Mr. Li QingHui, who helped develop an action plan for processing the multiple trademark filing requests already received from North American businesses positioned to expand into the Chinese market.
As a key player in international IP protection, Witmart is honoured to collaborate with the distinguished attorneys of Longan Law Firm who specialize in Chinese trademark, copyright and patent law. With over 800 attorneys across 20 offices throughout China, Longan makes the perfect partner to complement Witmart's current IP service offerings.
"Longan Law Firm wanted to build an alliance with an international company like Witmart to extend our geographical capabilities and offer our expertise to North American companies who wish to do business in China," said Ms. Quan XianZhi, senior partner at Longan. "It's a win-win for both sides."
Given Witmart's dedication to helping businesses connect and grow on an international scale, both teams believe their partnership will open many doors for North American companies seeking to enter the Chinese marketplace.
"The problem is, for someone in the United States or Canada, unless you are a large scale corporation it's almost impossible to work directly with a Chinese law firm to ensure your brand, products and services are protected in China," says Richard Zhou, Witmart CEO.
Witmart aims to solve that problem by collaborating with a prestigious law firm like Longan to empower North American businesses with the expert services and legal representation they need to protect their brands internationally.
"When it comes to navigating different time zones, languages and legal processes," Zhou says, "businesses need a company they can trust to provide both the IP expertise relevant to each jurisdiction and the capacity to operate within that market. Together with Longan Law Firm, Witmart provides just that — global reach, with specialized local knowledge."

About Longan Law Firm
Founded in 1992, Longan Law Firm is one of the oldest and most reputable partnership law firms in China. Headquartered in Beijing, with a legal team of over 800 attorneys and 200 support staff in offices throughout China, Longan is strategically positioned to serve clients with only the best, most efficient legal services and expertise. Visit their website here to learn more.

About Witmart
Headquartered in downtown Toronto, Witmart is an online technology company that provides innovative, efficient and professional international intellectual property services to companies of all sizes. In addition to trademarks, Witmart offers copyright, patent filing and incorporation services to equip businesses with the international legal expertise and representation they need to protect the ownership of their brands, services and products.

For more information, please contact:
Jingjing Zhang, Business Development Manager
Witmart, Inc.
jingjing.zhang@witmart.com
tm.witmart.com