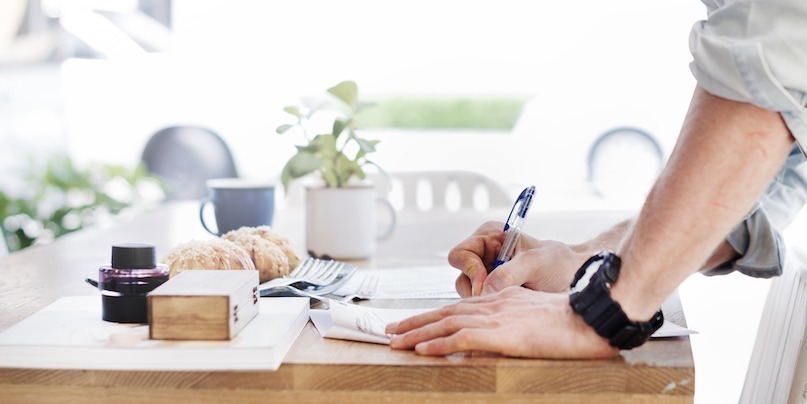 If you want to grow your business, you need to build a strong defence to protect your assets and sustain your hard-earned success. After all, why waste all that effort and investment only to leave yourself open to copycats and infringement?
Registering a trademark in is the most effective means of protecting your name, logo, slogans and other associated intellectual property relevant to your business. The benefits of trademarks are numerous and diverse, and there has never been a more critical time than now to defend yourself in an increasingly competitive global market. So what now?
Trademark filing is a complicated, tedious and often expensive process. Lucky for you, the IP experts at Witmart are here to guide you through every step, starting right now, with this blog. Read on as we share our trademark registration tips and tricks so you can apply confidently knowing you're on the best possible path to success.
How do you register a trademark?
To register a trademark, you have to apply to the governing body in the jurisdiction in which you'd like to be protected. For example, if your business operated in both Canada and the United States, you'd want to consider applying to protect your trademarks in both countries respectively. That does not mean, however, that you are protected worldwide.
The trademark application process
The trademark application process varies from country to country, each with its own rules and requirements for registration. At Witmart, we have global capabilities to assist with applications in nearly every jurisdiction, so our application process typically follows the same three steps: Search. File. Relax. Yep, it really is that simple when you file with us!
Generally speaking, the trademark application process involves a detailed search of your desired mark to ensure its availability. After filing the required paperwork with the intellectual property office of your chosen jurisdiction, an examiner will determine whether or not to grant the registration for your desired trademark. Given the competitive nature of trademarks, though, it's common to hit legal roadblocks along the way to registration.
The question is, what are your options for completing the application process?
Filing a trademark application yourself
The Lone Wolf Approach

Trademark filing can be a long and difficult journey. Let's say you wanted to go it alone and register a trademark in Canada. Provided you prepare the extensive paperwork to perfection, you can expect the entire process to take anywhere from 12 to 18 months and potentially even longer than that if you run into any legal issues like oppositions or office actions.
If you do run into any oppositions, are you equipped to handle them on your own? Unless you have an extensive legal background or know someone who does, the Lone Wolf approach leaves you open to a world of risk, confusion and unexpected financial burdens. Why overwhelm yourself with the complicated process of trademark registration when you could partner with a professional to get it done right?
Hiring a law firm to file your trademark
The Big Spender Approach

When you think trademark law, chances are a traditional law firm is the first place you'll think to ask for help. There are thousands of attorneys specializing in trademark rights and intellectual property protection, so you'd be correct to assume they're a great resource for guidance when it comes to trademark registration.
Here's the thing though: traditional law firms are an unwarranted expense that is likely out of the question for the average business budget, especially if you're a startup or small business. Heck, even corporations are eager to cut costs! In most jurisdictions, trademark attorneys aren't required for registration applications. While legal experts are certainly an advantage in the face of oppositions and infringement issues, doesn't it make more sense to consult an attorney only when strategically advantageous or necessary?
Wouldn't it be nice if there was some sort of happy medium between going it alone and overspending on trademark help? Psst, we have the perfect solution!
Hiring certified trademark agents to file your trademark
The Strategic Approach

Let's not beat around the bush. We're talking about ourselves here because partnering with Witmart is the best way to file a trademark. Our dedicated trademark consultants take a genuine interest in your business, offering personalized advice throughout the entire application process.
To get to know you better, we offer a free initial consultation and guide you through the process step-by-step.
Trademarking your intellectual property should be a straightforward and affordable part of your business strategy. Only Witmart makes it possible to get qualified expertise at an unbeatable price. So let's do something great together.
Ready to file your trademark but not sure where to start? Visit our website or give us a call at 1-877-948-6278 to book a free consultation with a trademark consultant.
For more information about the varying requirements of specific countries, please visit:
Canada | CIPO (Canadian Intellectual Property Office) Process
USA | USPTO (United States Patent and Trademark Office) Process
China | CTMO (China Trademark Office) Process
Disclaimer: This website is not intended to offer legal advice or to be a substitute for a consultation on a case-by-case basis with an attorney. The information provided above is meant for informational purposes only and may be subject to change.
© 2019 Witmart, Inc. All Rights