Cannabis Trademark Registration in Canada
Create Time 2018-09-14 03:09 Views:12873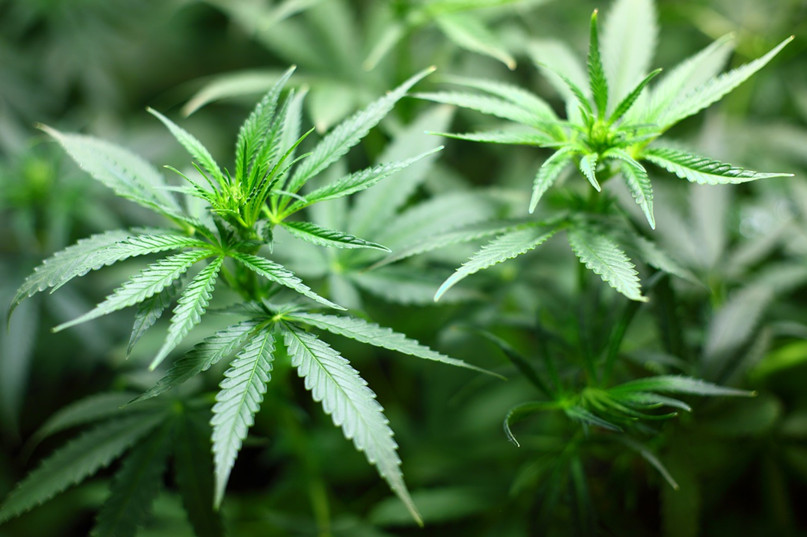 With the legalization of cannabis for recreational purposes in Canada right around the corner, Canada's cannabis industry is rapidly booming with different brands and strains of cannabis aiming to stake a claim to this emerging market. Along with this growth, there has been a rapid increase in the number of trademark applications for cannabis-related products or services. Notably, there are already over 1,800 trademark applications and registrations on the Canadian Trademarks Database with goods or services containing the word "cannabis" or "marijuana".
In relation to trademark registration, there are key considerations brand owners in Canada's cannabis industry should know including (1) the benefits of registration, (2) the ability to register trademarks that may not be registered in the United States, and (3) the upcoming changes to the Trade-marks Act.
The Benefits of Canadian Trademark Registration
A registered trademark entitles its owner the exclusive right to use the trademark in association with the registered goods and services throughout Canada for 15 years (with an option to renew indefinitely) and is direct evidence of ownership to the trademark. In Canada's cannabis industry, as with any new and upcoming industry, a registered trademark may be leveraged to increase the value of a brand owner and its business early on.
A registered trademark also entitles its owner to prevent others from using the same trademark (or a confusingly similar trademark) with the same or similar goods or services in Canada. Without a registered trademark, brand owners have limited rights to prevent others from using their trademark or a confusingly similar trademark. Such brand owners must rely on their common law rights, which can be costly and difficult to prove in court. Further, if you own a registered trademark, you can obtain permanent injunctive relief against others infringing on your trademark even if those infringing on your trademark are carrying on business in regions of Canada you are not currently operating in. Filing an application early on is also beneficial as the first to file a trademark application gets priority over any confusingly similar trademark filed.
Cannabis trademarks can be registered in Canada but not the U.S
To obtain a registered trademark in Canada, a trademark application must be filed with the Canadian Intellectual Property Office (CIPO). The application must adhere to the legal requirements of the Trade-marks Act including having a description in "ordinary commercial terms" of the goods or services associated with the trademark. Unlike the United States Patent and Trademark Office (USPTO), CIPO will accept descriptions that explicitly refer to cannabis or marijuana, including: dried cannabis, "live cannabis plants, and dried marijuana. Accordingly, from a strategic point of view, cannabis brand owners in Canada and abroad should consider trademark registration in Canada even if registration is not possible in the United States.
The Upcoming Changes to the Trade-marks Act
Recent amendments to the Trade-marks Act are expected to come into force in early 2019 and will be the most significant change to the Canadian trademark landscape in over 50 years. Importantly, these changes present exciting opportunities for cannabis industry players. These amendments will include, among other things, the removal of the "use requirement". Currently, a trademark application will not be registered until the trademark is used. That is, an applicant must claim that it has in fact used the trademark in association with the goods or services described in the application before it is granted the exclusive right to use the trademark in Canada. However, once the amendments to the Act come into force, an applicant will be permitted to register a trademark without using it anywhere in the world.
This amendment to the Trade-marks Act can be an advantage to cannabis brand owners as those wishing to register trademarks will not be limited by use and may register a much broader array of cannabis products or services and obtain exclusive rights to use those trademarks in Canada (and prevent others from using the same or confusingly similar trademarks). Since cannabis may be consumed in various ways (such as dried cannabis, oils, edibles, patches, vapours, etc.), a benefit of this amendment is that it provides brand owners with an exciting opportunity to register their marks before they even have their products developed. While the amendments have not yet come into effect, cannabis brand owners should look at their brand portfolio and consider the opportunity for expanded brand protection afforded under this new trademark landscape.
Another interesting amendment to the Trade-marks Act is that new types of trademarks will be registrable. Namely, CIPO will accept trademark applications for non-traditional trademarks like colours (without delineated contours), moving images, scents, tastes and textures, which have become distinctive of their owners at the time of filing. This amendment will be especially valuable to brand owners in the cannabis industry as scent and taste are likely to be key features to distinguish brands. As such, cannabis brand owners will be presented with an opportunity to register distinctive scents and tastes as their own. For example, a cannabis brand owner may submit an application to register a trademark for cannabis that smells or tastes like strawberry shortcake or lemon. Importantly, however, owners seeking to register such trademarks must be able to establish that the corresponding scent or taste is distinctive as of the filing date.
Along with the changes to the Trade-marks Act, the costs of registering a trademark will also change. Currently the government fee for registering a trademark is $450 ($250 at filing and $200 at registration) regardless of the number of classes associated with its goods or services. However, once the amended Trade-marks Act comes into force, the
government fee will be $330 for the first class of goods or services associated with the trademark and an extra $100 for each additional class. Accordingly, brand owners with multiple classes of goods or services may take steps now to avoid additional costs.
Conclusion
Proactive trademark registration in Canada's cannabis market may provide brand owners with the competitive advantage needed for brand protection and growth. For more information on registering your cannabis brand in Canada, please contact our trademark experts who are happy to help.
Disclaimer: This website is not intended to offer legal advice or to be a substitute for a consultation on a case by case basis with an attorney. The information provided above is meant for informational purposes only and may be subject to change.
© 2018 Witmart, Inc. All Rights