How to Prepare Your Business for Canada's New Trademark Laws
Create Time 2018-11-26 09:11 Views:14048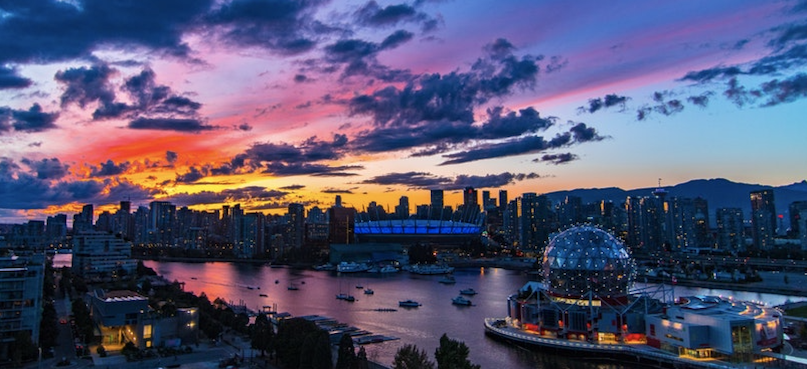 The date is set. The laws are changing. The market is growing. Canada's Trademark Act amendments and new Trademark Regulations are set to take effect on June 17, 2019. Is your business ready?

The Canadian trademark industry has been abuzz in recent weeks over the Canadian Intellectual Property Office (CIPO)'s announcement regarding the roll-out of their long-awaited trademark legislation amendments. Their modernization of the registration process will also include joining the Singapore Treaty, the Madrid Protocol and the Nice Agreement — granting Canadian business owners like you streamlined ways to protect your brand across national and global jurisdictions.

Like many companies, you might be wondering: what does this mean for how you do business? As a Toronto business ourselves, we understand the challenges of protecting your brand, product and service names amidst the changes of our turbulent trademark landscape. To help you navigate the transition, our trademark experts have put together a quick and easy guide to keep you up to speed and poised for success.
Will I benefit from Canada's trademark law changes?
Having discussed the anticipated changes to CIPO's Trademark Act and Trademark Regulations at length previously on the Witmart blog, we'll spare you the details and instead focus on the key points you'll want to bookmark in your browser for future reference. Want to dig a little deeper? Feel free to check out our more detailed blog posts right here and here.
Main benefits include:
Centralized, modernized application system to save time and administrative effort

Filing costs may decrease for some applicants

International consistency between classifications and procedures

Opportunities for global growth and IP protection expanded
Feeling a bit lost? No worries. We're here to answer your questions about Canadian trademark legislation and any other IP protection concerns. Give us a call at 1-855-497-7273 to get in touch!
Will Canada joining trademark treaties affect trademark registration?
Now that Canada is set to join the Nice Agreement, Madrid Protocol and Singapore Treaty in June 2019, local businesses can expect a more modernized, consistent legislative framework for international trademarking. That means doing business globally just got easier and ultimately, a bit more affordable as well.
Plus, these updates will make doing business in Canada more appealing to foreign companies, which will increase the value of the Canadian market overall.

Nice Agreement
The Nice Agreement is a set of 45 general classifications used to categorize the different types of goods and services a business or individual can trademark. Once set in place, Canada will join a coordinated system shared across most trade countries to simplify international trademarking.

Madrid Protocol
Under the Madrid Protocol, businesses can apply for trademark registration in over 80% of world trade countries all in one application. That said, pricing under the Madrid Protocol is pretty hefty.
Singapore Treaty
Right now, there are 47 countries included in the Singapore Treaty which is designed to standardize the more tedious administrative aspects of trademarking. Adopting this in Canada means the registration process will be more consistent and efficient internationally.

Fun fact: under the Singapore Treaty, new types of trademarks will be available for registration including holograms and scent.
Will the trademark amendments have any negative impact on my business?
Overall, the benefits of Canada's modernized Trademark Regulations will likely have more of a positive effect on your business, rather than a negative one. That said, there is one key disadvantage for Canadian business owners: trademark registration will now only protect your mark in Canada for ten years, instead of 15.
The good news? If you're already officially registered, the amendment will be retroactive, so you'll still be protected for 15 years from your date of registration. After that, any new or renewed trademark registrations will be on par with international protection standards of ten years.

Aside from that, you can probably expect the international competition to amp up a bit more as the Canadian market becomes more enticing to global investors. That may mean you'll need to be more vigilant about monitoring and policing your trademarks both locally and abroad. Either way, you can rest assured knowing that through the good and bad of this transition, Witmart has your back.
Want to get ahead of the competition and protect your brand ahead of changes to the Trademark Act? Contact us today to book your FREE Trademark SuperSearch™ to get things started!
Disclaimer: This website is not intended to offer legal advice or to be a substitute for a consultation on a case-by-case basis with an attorney. The information provided above is meant for informational purposes only and may be subject to change.
2019 Witmart, Inc. All Rights