A Canadian Company's Quest to Register a U.S Trademark
Create Time 2018-08-03 01:08 Views:12577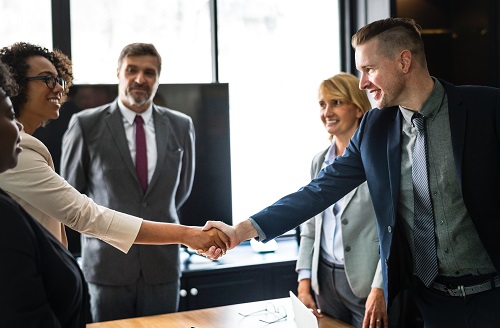 A Canadian Company's Need for a U.S. Trademark
Since 2013, Owner Reese and his Canadian-based company De La Commune Inc. worked hard to break out in the fashion/clothing industry with his androgynous designer luxury brand that pushes the envelope of leisure. Soon enough, he was ready to make the jump to the U.S. marketplace, which also meant protecting his company's brand. An important question arose for Reese and his rapidly growing enterprise: Who was he going to trust to file the company's integral international Trademark application?
Having previously navigated the Canadian Trademarking process in 2004, Reese knew that the U.S. filing requirements were different and more complex. Realizing that his energies were much better spent on the daily operations of De La Commune Inc. he entrusted his U.S. Trademark application work over to the Trademark experts at Witmart Inc., the Canadian trademarking company. They easily took care of all legal technicalities and deadlines inherent to United States Patent & Trademark Office (USPTO).
Making an Informed Decision
Witmart made sure that Reese's decision on Trademark protection was an informed one. The whole filing process started with the Trademark consultant asking all the Trademark-related questions regarding his brand and the nature of the business. Once all the important information is collected a comprehensive search was conducted to identify any possible risks involved with filing the Trademark.
Office Actions and the Witmart Difference
Throughout the trademarking process, Reese was able to focus on running his business while Witmart handled all the heavy liftings of the trademark application. During the application process, De La Commune received an Office Action from the USPTO Trademark attorney. The USPTO Examiner said there was a "likelihood of Confusion" with 3 other registered marks which made Reese's Trademark not a registerable. Despite the office action, De La Commune's Trademark application was in good hands. Reese had a flat fee service package that included response to Office Actions.
Witmart' s Trademark attorneys handled all office actions relating to Reese's case – saving him hundreds (if not thousands) of dollars and while keeping him constantly updated throughout the process.
The Success of a "Results-Driven" Partner
Without once having to stress over the differences in the U.S. Trademark process, Reese and De La Commune Inc. were approved, and a Trademark certificate was issued on January 9, 2018. The experts at Witmart not only saved valuable time in navigating the USPTO filing requirements but also made the Trademarking process easy and cost-effective. Witmart handled all the USPTO's tedious administrative requirements for De La Commune Inc, which meant Reese could focus on what mattered most: the future development of his growing company.