How to Handle a Notice of Allowance for US / Canada Applications?
Create Time 2018-07-26 01:07 Views:16438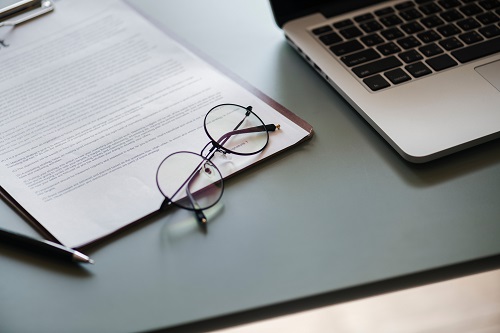 What is a Notice of Allowance?
A Notice of Allowance (NOA) is a written notification sent to a trademark applicant from the United States Patent and Trademark Office (USPTO) or Canadian Intellectual Property Office (CIPO). In the US, such notice comes after the applicant has submitted an intent-to-use (ITU) trademark application and passed the publication stage with no opposition from third parties. It indicates that the applied-for mark has been allowed and approved, but it does not mean that the mark has been registered.
Although both US and Canada issue the Notice of Allowance, steps required to take the following receipt of such notice are quite different in the two countries.
Notice of Allowance for US Applications
In the United States, the Notice of Allowance is issued if the mark was published based on intent-to-use (ITU) under Trademark Action Section 1(b) [1]. When a USPTO examiner feels that an applicant qualifies for a trademark, he or she prepares and distributes a Notice of Allowance in around 12 weeks time after the date the trademark was published. Once the notice is issued, it goes live on the Trademark Status and Document Retrieval (TSDR) [2] database.
For applicants who have already used the mark in commerce at the time of receiving the notice, they must submit a Statement of Use (SOU) and fee within 6 months from the date the NOA was issued to avoid abandonment. Nevertheless, for applicants who are not using the mark in commerce, they should file an extension request and pay the associated fee. Extension requests are granted incrementally, every 6 months with a maximum total of 5 extensions. If you are going to request all 5 extensions, remember that you have a maximum possible extension time of 36 months from the date the USPTO issued the NOA to file your SOU.
What is a Statement of Use?
A Statement of Use (SOU) is an official form used by the USPTO to maintain an active trademark for an intent-to-use (ITU) application. The government fee to submit this form is $100 per class. An ITU application does not require a specimen to prove trademark use at the early filing stage, however, a specimen must be submitted to file a SOU within 6 months a Notice of Allowance is issued.
What is a Notice of Allowance in Canada?
Meanwhile, in Canada, it does not matter if an application is In-use or Proposed Use. Both types of application receive a Notice of Allowance if there is no opposition, or an opposition has been decided in an applicant's favour.
If the application was filed under in-use, the applicant will be asked to pay a trademark registration fee of $200 CAD for the mark to be registered. Nonetheless, if the application was filed based on intent-to-use, the applicant will be asked for a Declaration of Use statement stating the use of a mark. If the mark has not yet been used, the applicant may request an extension of time until he or she is ready, but if you do not respond to the NOA by the deadline, CIPO will begin abandonment procedures and you may lose the chance to register your trademark in Canada.
Importance of Notice of Allowance
All in all, the Notice of Allowance is an important part of the trademark process in both the U.S. and Canada. It is important in the U.S. because its issuance date establishes the priority date for your SOU . If an applicant fails to apply for a SOU or a 6-month extension on time, the entire application will be abandoned. In Canada, it is important because a trademark cannot be registered if the registration fee is not paid. Many people find it hard to keep track of their trademark application(s) because after all, the trademark application process is tedious and lengthy. Knowing the nitty-gritty of the process takes time and effort. As a result, it is always recommended to file with a professional trademark company like Witmart to increase your chances of a successful registration; and in fact, working with a professional trademarking company gives applicants peace of mind for their trademark especially when it comes to preparing SOU and Declaration of Use statements to the USPTO and CIPO Trademark Offices.
[2] Trademark Status & Document Retrieval (TSDR)
Disclaimer: This website is not intended to offer legal advice or to be a substitute for a consultation on a case by case basis with an attorney. The information provided above is meant for informational purposes only and may be subject to change.
© 2018 Witmart, Inc. All Rights