Witmart Inc. Thrived at Eighth Annual Toronto Entrepreneurs Conference
Create Time 2018-12-07 03:12 Views:13647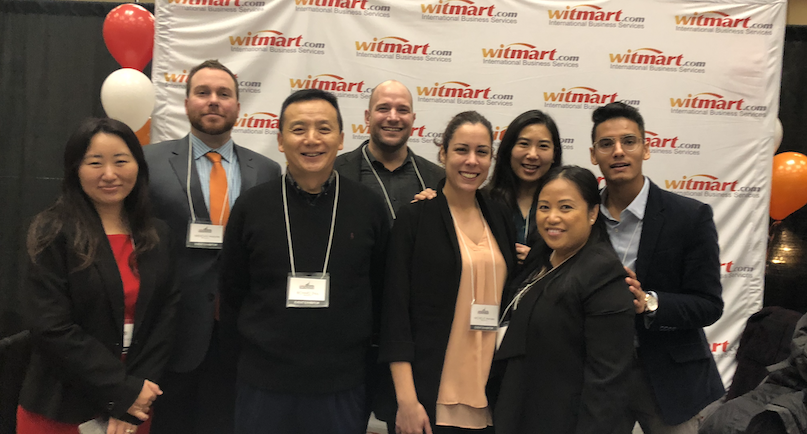 FOR IMMEDIATE RELEASE:
Toronto, ON, December 7, 2018 — Witmart, Inc., a technology company that provides international intellectual property services, was honoured to celebrate Toronto's flourishing business scene alongside 2500 distinguished industry leaders at the Toronto Entrepreneurs Conference on Wednesday, December 5, 2018, at the Metro Toronto Convention Centre.
As a featured exhibitor, Witmart was pleased to host an informational booth at the event where their team enthusiastically connected with thousands of other local entrepreneurs, small business owners and large corporations.
"Participating in the Toronto Entrepreneurs Conference was a huge success for Witmart. We were able to talk directly with hundreds of entrepreneurs and small businesses about the importance of IP (Intellectual Property) protection and how Witmart can help" says Richard Zhou, CEO of Witmart.
Given Witmart's dedication to helping businesses at all stages of development connect and grow, Zhou believes that Witmart has the capability to help businesses protect their brands, products and services both locally and abroad.
"Witmart was quite a unique part of the conference in that we are a company well-positioned to address not only domestic requirements but also cross-border IP issues in America, China, Europe and most other major jurisdictions."
Despite their tenacious global mindset, Witmart is equipped to handle trademark, patent and copyright issues right at home here in Canada as well — and Toronto, Zhou says, is the ideal place to do business.
"Toronto is a very good place for a company like us because it is a very diverse city. Canada is a country that welcomes international business and encourages business owners from all different cultures and backgrounds to work together to serve the community better," says Zhou. Witmart's involvement with this year's Toronto Entrepreneurs Conference solidifies that vision of unity.
About Toronto Entrepreneurs Conference
Now in its eighth year, the Toronto Entrepreneurs Conference is a prominent annual event that celebrates, empowers and connects local businesses and entrepreneurs within the Greater Toronto Area. The conference is attended by over 2500 business leaders, with 60+ tradeshow exhibitors and over 20 prestigious keynote speakers. Visit their website here to learn more.
About Witmart
Headquartered in downtown Toronto, Witmart is an online technology company that provides innovative, efficient and professional international intellectual property services to companies of all sizes. In addition to trademarks, Witmart offers copyright, patent filing and incorporation services to equip businesses with the international legal expertise and representation they need to protect the ownership of their brands, services and products.
For more information, please contact:

Kristine Kuepfer, Trademark Consultant and Business Development
Witmart, Inc.
(877)-948-6278 ext. 405
kristine.kuepfer@witmart.com
www.tm.witmart.com