Witmart Makes Waves at the 141st INTA Annual Meeting
Create Time 2019-05-23 04:05 Views:12972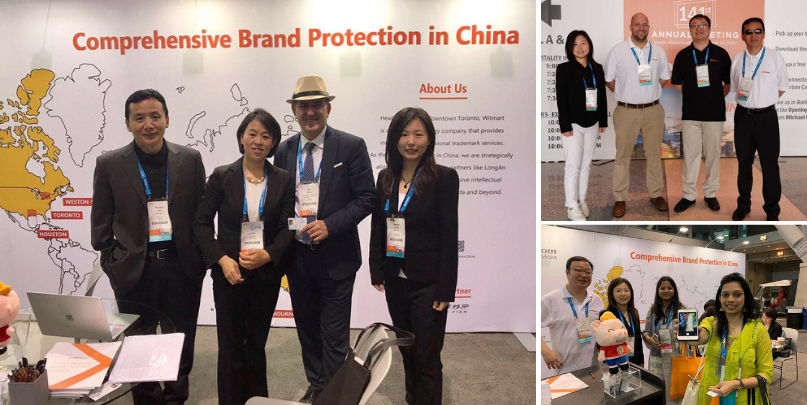 FOR IMMEDIATE RELEASE
Boston, MA, May 23, 2019 — Witmart, Inc., a technology company that provides international intellectual property (IP) services, was privileged to exhibit and collaborate with the world's finest trademark lawyers and technology leaders at the 141st INTA Annual Meeting in Boston this past week.
The annual meeting, hosted by the International Trademark Association (INTA) is a special opportunity for IP lawyers, agencies, and software providers to meet and make advances in the world of trademarks and intellectual property.
"This is the conference of the trademark industry," said Richard Zhou, Witmart CEO. "It's the best way to discover who else is out there and what has changed."
INTA 2019 was possibly the largest meeting of its kind yet. There were over 11,000 attendees from over 150 countries, ranging from IP professionals to big brand owners.
"There were people, trademark lawyers, coming who didn't even have tickets. They just wanted to be in Boston because all of the best intellectual property minds were there," remembers Zhou.
As CEO of an international trademark agency based in Toronto, Canada, Zhou knew that INTA 2019 would present a strategic opportunity for Witmart. Over the past few years, the company has built itself up to offer truly global brand protection services in challenging, yet lucrative markets like China. With 107 offices set up across China, as well as a strategic partnership with the award-winning lawyers of LongAn law firm in Beijing, Witmart can provide comprehensive, on-the-ground brand protection services nationwide.
"INTA 2019 was our first time showcasing our comprehensive solutions to law firms and brand owners in China. We wanted to assess the market reaction," explains Zhou. "It was incredibly positive. Almost every company we spoke with has hit roadblocks in China, even with the improvements to the law. They were very interested in benefiting from what we had to offer."
Witmart left INTA 2019 in high spirits after five days of insightful workshops and presentations, thoughtful conversations, and exciting opportunities. Witmart is looking forward to the future collaborations and opportunities that INTA will bring.
About International Trademark Association (INTA)
Based in New York City, with several international offices in North America, South America, Asia, and Europe, INTA is a non-for-profit global association of brand owners and professionals. INTA's goal is to foster growth, consumer trust and innovation in the world of trademarks and intellectual property and to promote the economic and social value of brands worldwide.
About Witmart
Headquartered in downtown Toronto, Witmart is an online technology company that provides innovative, efficient and international intellectual property services to companies of all sizes. In addition to trademarks, Witmart offers copyright, patent filing and incorporation services to equip businesses with the international legal expertise and representation they need to protect the ownership of their brands, services and products.
For more information, please contact:
Ben Liu, Director of Business Operations
Witmart Inc.
416-619-0818